IJRV receives first Impact Factor
We would like to announce with great pleasure that IJRV's first 2022 Impact Factor has now been released, and it's 2.3.
This is great news for the journal, since all expected indexing goals have now been achieved.
We would like to thank our prior Editors-in-Chief, Eduardo B. Rodrigues and Jay Duker, as well as the Brazilian Retina and Vitreous Society, alongside all members of the editorial board, reviewers and authors who have trusted in the journal's reputation.
Gustavo B Melo and Marcelo Casella, Editors-in-Chief
Guest Editors:
Daniela Ferrara: Tufts University School of Medicine and Genentech and Roche, USA
Rishi Singh: Cleveland Clinic Florida and Cleveland Clinic Lerner College of Medicine, USA
Theodore Leng: Byers Eye Institute at Stanford, Stanford University School of Medicine, USA

Submission Status: Open until 31 January 2024
Code of Conduct

International Journal of Retina and Vitreous is a member of, and subscribes to the principles of the Committee on Publication Ethics (COPE).
Featured articles
Indexing
The journal is indexed in Web of Science (Core Collection) Scopus, PubMed, PubMed Central, and DOAJ (Directory of Open Access Journals).
Aims and scope
International Journal of Retina and Vitreous focuses on the ophthalmic subspecialty of vitreoretinal disorders. The journal presents original articles on new approaches to diagnosis, outcomes of clinical trials, innovations in pharmacological therapy and surgical techniques, as well as basic science advances that impact clinical practice. Topical areas include, but are not limited to:
Imaging of the retina, choroid and vitreous
Innovations in optical coherence tomography (OCT)
Small-gauge vitrectomy, retinal detachment, chromovitrectomy
Electroretinography (ERG), microperimetry, other functional tests
Intraocular tumors
Retinal pharmacotherapy & drug delivery
Diabetic retinopathy & other vascular diseases
Age-related macular degeneration (AMD) & other macular entities
Wide-field Imaging in Retina and Vitreous Diseases
This supplement brings together up-to-date, open access reviews on the application of wide-field imaging in a number of retinal pathologies, such as diabetic retinopathy, hereditary retinal degeneration and retinal vein occlusions.
Sign up to receive article alerts
International Journal of Retina and Vitreous is published continuously online-only. We encourage you to sign up to receive free email alerts to keep up to date with all of the latest articles by registering here.

The official journal of the Brazilian Retina and Vitreous Society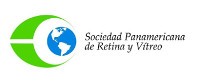 International Journal of Retina and Vitreous is endorsed by the Pan American Society of Retina and Vitreous

Annual Journal Metrics
2022 Citation Impact
2.3 - 2-year Impact Factor
1.011 - SNIP (Source Normalized Impact per Paper)
0.639 - SJR (SCImago Journal Rank)

2022 Speed
7 days submission to first editorial decision for all manuscripts (Median)
98 days submission to accept (Median)

2022 Usage
429,303 downloads