Featured articles
Indexing
The journal is indexed in Web of Science (Core Collection) Scopus, PubMed, PubMed Central, and DOAJ (Directory of Open Access Journals).
Aims and scope
International Journal of Retina and Vitreous focuses on the ophthalmic subspecialty of vitreoretinal disorders. The journal presents original articles on new approaches to diagnosis, outcomes of clinical trials, innovations in pharmacological therapy and surgical techniques, as well as basic science advances that impact clinical practice. Topical areas include, but are not limited to:
Imaging of the retina, choroid and vitreous
Innovations in optical coherence tomography (OCT)
Small-gauge vitrectomy, retinal detachment, chromovitrectomy
Electroretinography (ERG), microperimetry, other functional tests
Intraocular tumors
Retinal pharmacotherapy & drug delivery
Diabetic retinopathy & other vascular diseases
Age-related macular degeneration (AMD) & other macular entities
Wide-field Imaging in Retina and Vitreous Diseases
This supplement brings together up-to-date, open access reviews on the application of wide-field imaging in a number of retinal pathologies, such as diabetic retinopathy, hereditary retinal degeneration and retinal vein occlusions.
Sign up to receive article alerts
International Journal of Retina and Vitreous is published continuously online-only. We encourage you to sign up to receive free email alerts to keep up to date with all of the latest articles by registering here.

The official journal of the Brazilian Retina and Vitreous Society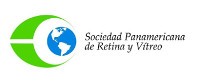 International Journal of Retina and Vitreous is endorsed by the Pan American Society of Retina and Vitreous