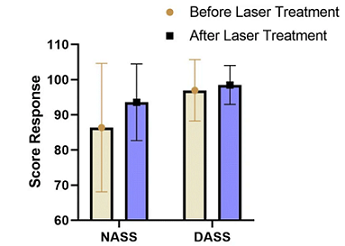 The present study evaluated the efficacy and safety of YAG laser vitreolysis in a series of patients with symptomatic vitreous floaters, using the color fundus imaging objective assessment and the subjective information from National Eye Institute Visual Functioning Questionnaire 25
Code of Conduct

International Journal of Retina and Vitreous is a member of, and subscribes to the principles of the Committee on Publication Ethics (COPE).
Announcement: Covid-19
As a result of the significant disruption that is being caused by the COVID-19 pandemic we are very aware that many researchers will have difficulty in meeting the timelines associated with our peer review process during normal times. Our systems will continue to remind authors, reviewers and editors of the original timelines but we intend to be highly flexible at this time.
Wide-field Imaging in Retina and Vitreous Diseases
This supplement brings together up-to-date, open access reviews on the application of wide-field imaging in a number of retinal pathologies, such as diabetic retinopathy, hereditary retinal degeneration and retinal vein occlusions.
Indexing
All articles published in International Journal of Retina and Vitreous are included in Scopus, PubMed, PubMed Central and DOAJ (Directory of Open Access Journals).
Aims and scope
International Journal of Retina and Vitreous focuses on the ophthalmic subspecialty of vitreoretinal disorders. The journal presents original articles on new approaches to diagnosis, outcomes of clinical trials, innovations in pharmacological therapy and surgical techniques, as well as basic science advances that impact clinical practice. Topical areas include, but are not limited to:
Imaging of the retina, choroid and vitreous
Innovations in optical coherence tomography (OCT)
Small-gauge vitrectomy, retinal detachment, chromovitrectomy
Electroretinography (ERG), microperimetry, other functional tests
Intraocular tumors
Retinal pharmacotherapy & drug delivery
Diabetic retinopathy & other vascular diseases
Age-related macular degeneration (AMD) & other macular entities
Sign up to receive article alerts
International Journal of Retina and Vitreous is published continuously online-only. We encourage you to sign up to receive free email alerts to keep up to date with all of the latest articles by registering here.
We publish movies

Movies that illustrate the methods and/or results sections of your manuscript can be added as additional files. More info here.

The official journal of the Brazilian Retina and Vitreous Society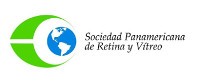 International Journal of Retina and Vitreous is endorsed by the Pan American Society of Retina and Vitreous